About Us
GiveAshare is the #1 stock gift website.
GiveAshare.com is part of Leading Edge Gifts, LLC, a small, woman-owned company in Gilbert, Arizona. Founded in 2002, we have been the trusted source for stock gifts for over 21 years!
We believe a stock certificate is a critical part of this gift and GiveAshare is the only place to get one affordably. Stock brokers either don't provide it or pass along a $500 disincentive fee.
GiveAshare.com fills a void by making it very easy and affordable to give a stock gift - it takes just 1 minute.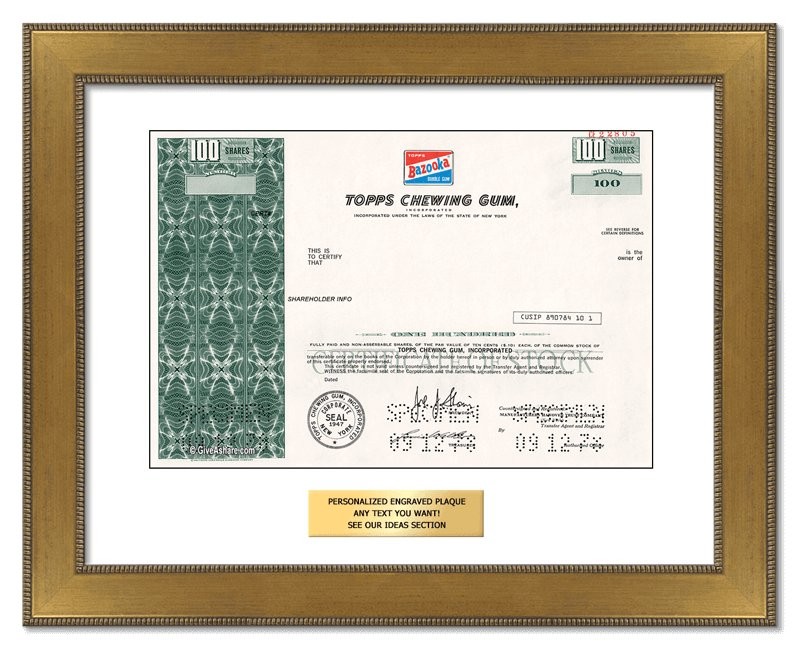 It all started with a stock gift of
Topps Chewing Gum, Inc.
It's amazing how a seemingly small event can change a kid's life. Rick was a teen (many, many years ago) when his mom bought him shares of Topps Chewing Gum Inc. - the perfect attention-getter for a not-so-studious baseball card fanatic! It ultimately led to a Finance degree, 25 years+ in high-tech corporate finance, and most importantly, it was the genesis of the GiveAshare idea.
Back in the early 1990's, both our finance backgrounds and Rick's experience as a teen led us to give stock gifts to friends and family - everyone loved it! In 2002, Leslie launched GiveAshare.com and by 2008, it became one of Portland Oregon's Top 50 Women Owned Businesses.
Since then, we moved to Arizona and continue to add exciting new companies to our stock list that appeal to kids and adults.
Sincerely,
Leslie & Rick

Founders
Giveashare.com
by Leading Edge Gifts LLC
---
Founders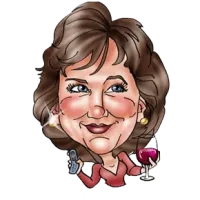 Leslie has a B.S. in Business with an emphasis in Finance, a 20 year career in high tech corporate finance at Motorola Inc., and with Rick, pioneered stock gifting for the masses by founding GiveAshare.com. Leslie has a passion for improving the financial literacy of kids and participates in organizations like the Council for Economic Education and the JumpStart Coalition.
Rick has a B.S. in Finance from Arizona State University, 50 years of stock market experience, a long career in high-tech corporate finance, co-founder of GiveAshare.com, and author of the award-winning book: I'm A Shareholder available on Amazon and GiveAshare.com. Rick has been quoted as a stock gift and kids financial literacy expert in many publications including CNN Money, USA Today, CBS MarketWatch and has participated in financial literacy organizations like the Council for Economic Education and the JumpStart Coalition.
---
Our Team