HOW TO BUY STOCK
We make it very easy to buy a share of stock as a gift. Here is how it works:
1. PICK A STOCK & SELECT OPTIONS
Choose from over 150 stocks:
Provide shareholder name and address.
Make selections like frame type, color, gift wrap etc.
Provide billing and shipping information.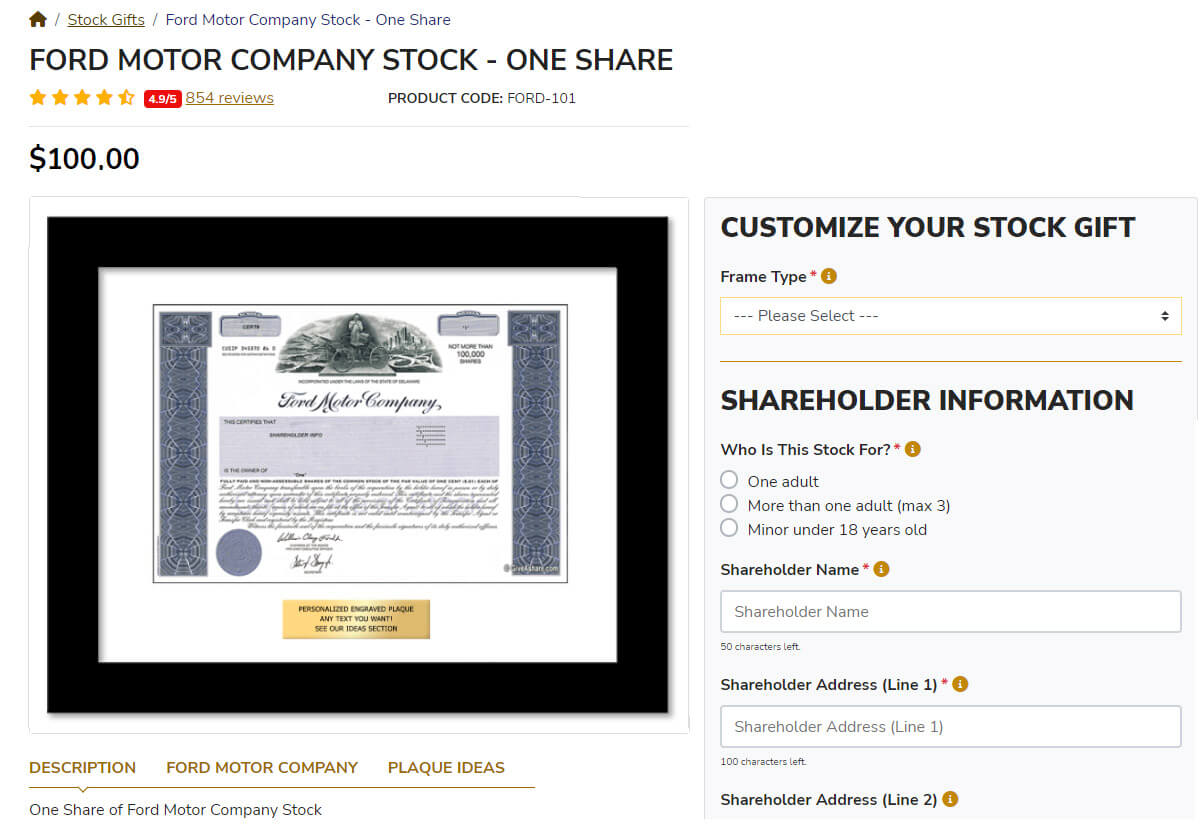 2. WE SHIP THE PERSONALIZED DISPLAY CERTIFICATE
2 business days or less.
Leaves our Arizona facility in 2 business days or less.
Personalized and framed per your order.
Sent to the Shipping address.
Expedited shipping available.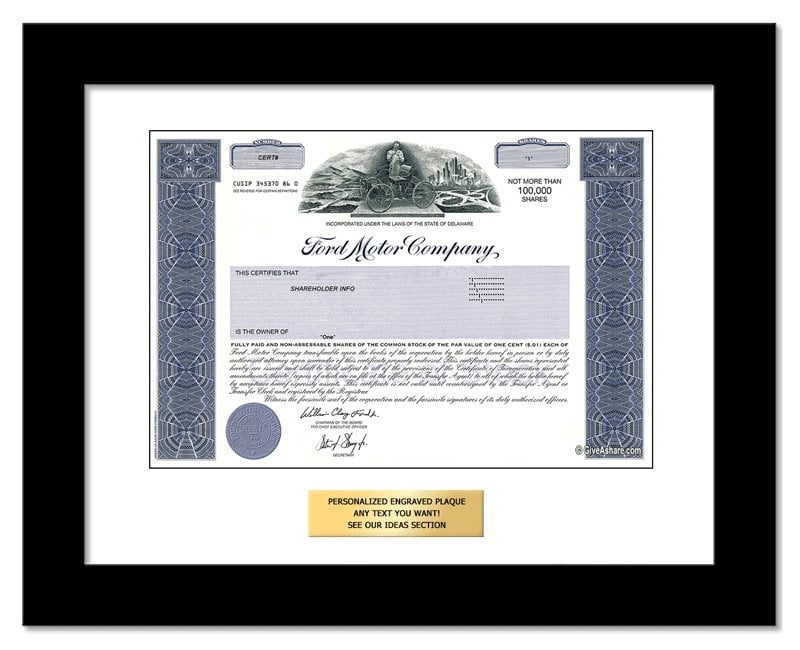 3. OWNERSHIP DOCUMENT IS SENT
3-7 weeks.
Mailed when legal registration is complete (3-7 weeks).
Depends on what you order, either:

Account statement, or
Registered stock certificate.

Sent to the Shareholder address.
Comes directly from the transfer agent (excl. transit time)