HOW TO BUY STOCKS FOR KIDS
We make it very easy to buy stocks for kids. Not only is it unique and fun, it's a powerful way to teach kids about the stock market. Pick a company that will spark their interest and let them experience real stock ownership. The stock certificate grabs their attention then each shareholder mailing becomes a learning opportunity.
This smart gift can change a child's life. See how it changed our founders life.
1. PICK A STOCK THEY LOVE
The point is not necessarily to find the perfect investment but rather to pick a company they can relate to and get excited about.
150+ companies to match any interest.
Easy to order:

Provide shareholder name/address (and adult if a minor).
Choose options like frame, gift wrap etc.
Provide billing and shipping info.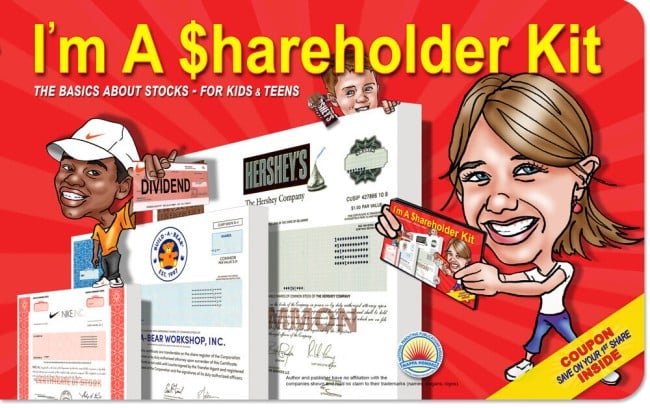 2. ADD SHAREHOLDER BOOK
(OPTIONAL)
Vividly colored book explains what it means to be a shareholder, what to expect, and the basics about stocks.
Ages 8-25
Includes activities, resources and a discount coupon for their next share.
3. GIVE THE STOCK CERTIFICATE - AN IMPORTANT ELEMENT
The stock certificate is physical representation of ownership and critical to grabbing their attention. Kids need something tangible that a custodial account at a broker just doesn't provide.
Give the stock certificate as the attention-getter.
Hang it on the wall to keep it front and center - and for bragging rights.
Authentic registered certificates may also have collectible value.
4. LET THEM EXPERIENCE STOCK OWNERSHIP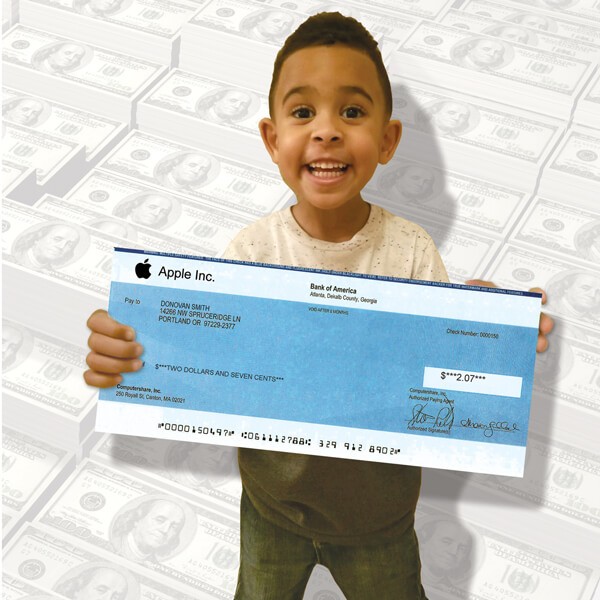 Each mailing from THEIR company becomes a learning opportunity.
Dividend checks
Annual reports
Invites to shareholder meetings
Voting proxies
Some companies have other perks
Have them check their stock quote periodically.
Mad Money's Jim Cramer agrees.